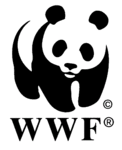 Nature based solutions reduce climate change ans weather-related disasters
The world's most vulnerable people are already bearing the brunt of the climate and nature crises. Climate change- and weather-related disasters have increased 40% over the last 20 years, and those disasters are being felt mostly in developing countries. Around the world, sudden-onset climate-related disasters, such as droughts and floods, killed around 410,000 people in the last decade; nine in ten of the victims of those disasters were in the developing world.
With greenhouse gas emissions continuing to rise, the frequency and severity of these disasters will only worsen in the decades to come. This will put enormous pressure on ulnerable communities and on the humanitarian organizations that come to their aid.