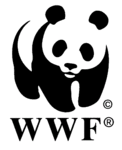 Europe feeds the world
Europe feeds the world" is a line often heard from agricultural interest groups, and echoed in policy debates and the media. But is it really true?
Over the last century, global trade has become a major part of our food system. As a result of geography and population dynamics, as well as inequalities in power relations and agricultural development, some countries struggle to be self-sufficient while others produce a surplus.
Trade has enabled many millions of people around the world to enjoy more diverse food choices all year round, and it can improve access to a wider range of nutrients. But the effects of international trade are not always positive.