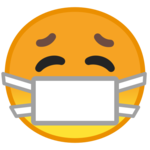 Consumer prices in light of the COVID-19 crisis (Belgium)
The particularity of the COVID-19 pandemic is that it caused huge shocks to both demand and supply of goods and services, which could trigger, respectively, deflationary and inflationary pressures. Along with the lockdown, losses of income, deep uncertainty among the population and risk-avoidance behaviour, it has also resulted in a dramatic shift in consumption patterns. This article analyses inflation developments in Belgium during these exceptional times and is structured as follows.
Chapter 1 examines the principles which have been applied to ensure the continuity of the consumer price index. Indeed, some transactions became impossible for a certain time and the absence of price listings has posed unusual challenges.
Chapter 2 takes a closer look at the general inflation trends in 2020 (section 2.1) and then at the different categories. While energy developments have shaped headline inflation, we focus our attention on food price changes (section 2.2), since this essential component has gained importance in a strongly altered consumption pattern during the crisis.